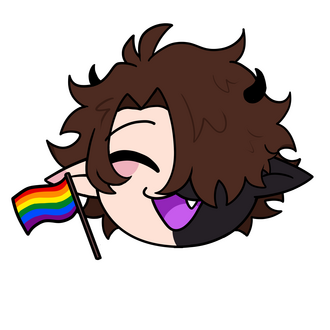 Frequently Asked Questions (FAQ)
Here you can see the frequently asked questions I receive, if there is a specific question you have that is not answered here you can contact me!
---
What things do you NOT draw?
I do not do anything related to NFT, change my drawing style, older people, and I have limits when we're talking about nsfw
---
What payment methods do you accept?
I accept Paypal, Kofi and MercadoPago if you are from Argentina!
---
What are you limitis with NSFW?
I feel more comfortable drawing boys rather than girls in this area, so it's much easier for me to accept a commission that involves boys!
I don't do problematic NSFW (minors, bestiality, and anything I consider problematic at the moment)
I have no problem making NSFW about furrys!
I can do NSFW with fetishes as long as they are not considered problematic!
---
Are you comfortable drawing Gore?
I have no problem with that! Just, seriously, don't send me any real gore references.
---
What if I want to make corrections to the commission?
If you are as detailed as possible in your order then we should not have that problem! But if for any other reason you forgot to mention something or changed your mind, you have up to 2 free changes you can make (as long as they are not radical). If you want to do more than that, then a $4 USD fee will be charged for each change you want to make (as long as it's not radical, for example: change the pose completely after having sketched a pose you specifically requested or after having given me creative freedom). However, if the mistake is mine or I forgot something the correction will be free, so don't worry about that!
---
I did not like the outcome of the commission. I want a refund
I regret to inform you that I do not give refunds once the commission has started, so you should think carefully before commissioning me and placing your order !
---
Can I use the commission I purchase for Lucrative use?
That should be discussed privately depending on what you have in mind to do! An extra charge will be added that may vary depending on what you use it for.
---
What do you consider "Lucrative use"?
I consider lucrative use: NFT and physical merchandising (posters, prints, pins, etc). You can ask me privately if you still have questions!
---
How long is the waiting time from when you start until you finish my commission?
The time may vary depending on how busy I am, as I am also a person! At most, I can take a month or two if I have a lot of orders. If you want your order to be a priority for me, you can leave a tip, that will make you a priority!
---